Get your
appealing
headshots on the sme day!
Instant turnaround, instant satisfaction.
Need a professional, eye-grabbing headshot for business, acting, website, modeling or online dating? Get your headshots done in our San Francico photo studio or on-site at your company's location. See the amazing result immediately after the photo shoot, and feel great about your new headshot.
PACKAGES
Includes coaching, clothing suggestion, high-resolution image, natural photo retouching, and quick
,
same day turnaround. S
atisfaction guaranteed.
MINI SESSION $150

ONE LOOK
(one outfit/background)
ONE RETOUCHED PHOTO INCLUDED
ADDITIONAL RETOUCHed
PHOTO
$75
TWO LOOKS
(two outfits/backgrounds)
TWO RETOUCHED PHOTOS INCLUDED
ADDITIONAL RETOUCHed
PHOTO
$75
CLASSIC SESSION $350

THREE LOOKS
(three outfits/backgrounds)
ALL IMAGES INCLUDED
ADDITIONAL PHOTO RETOUCHING $25
PREMIUM SESSION $500

UNLIMITED LOOKS (as many outfits and backgrounds you like within one hour photo shoot)
ALL IMAGES INCLUDED
ADDITIONAL PHOTO RETOUCHIING $25
GETTING YOUR HEADSHOTS
Simply a fun and relaxing experience.
How to get a professional headshot in San Francisco
REVIEWS

I am beyond happy that I went to Kurty for my headshots. He made me feel comfortable in front of the camera and the pictures came out beautifully! The whole process was fast (I got all of the photos the same day). Not only was the package affordable but Kurty was professional. He's been doing this for many years and it shows in the quality of the outcome. I highly recommend everyone to go to him!
-Maya Porter (Actress)
Kurty is awesome!! I was nothing short of impressed with his work. He made me feel comfortable and got some amazing photos of me. This is a true professional at wor
k. I would highly recommend him to anyone.
I
had to have new head shots taken for work and I could not be more impressed with Kurty. The rest of my company raved about him and they were right he's top notch.
Booking was easy sent an email and had a response the same day and a date set with in a few back and forth via email. The day of the shoot I showed up to his Dogpatch studio (parking was a breeze) took the pics and then we went through them together, picked out our favorites and then edited the final product. I did not expect to walk out with the final product, so this was a treat.
Nora Allen
(Office Manager)
Kurty is much more than an exceptional photographer. He is an Artist. Kurty possesses that rare combination of gifts which enables him to get the most out of the session and the subject.
As a legally blind person, I have always found it challenging to express myself effectively in front of a camera. Kurty not only made me feel at ease as he worked but also was able to select just the right pose to get that 'perfect shot' whether for a publicity photo or an album cover. In fact, his inspired addition of a beam of light to one of the session photos became the inspiration and cover for my Billboard charting CD, 'Imagination's Light'. With his meticulous attention to detail, Kurty is a true master of his craft."
Kevin Kern (Steinway Artist and Composer)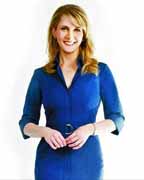 Kurty is the photographer who I always go to for headshots and my pictures in The Examiner. I have tried to let other people do this job but none other has the skill and the patience to deal with me and get a result I like. Here are the latest. Thank you, Kurty!
Melissa Griffin (TV personality, columnist, attorney)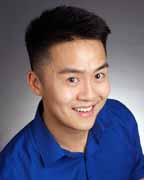 I went in for headshots and had a great experience. The location is a nice clean studio in a nice neighborhood in Dog Patch. Kurty knows how to work well with you during the shoot and can tell when you need a moment to "shake it out" and reset to get comfortable on camera.
Also, while many photographers retouch your photos in private, Kurty provides an interactive way for you to select and have your shots ready before you leave, happily.
Zhen Ferguson (Actor)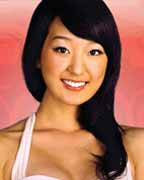 Thank you so much for taking such wonderful and beautiful photographs! You are the best photographer in San Francisco, no doubt about it. Thank you for taking photos for me in preparation for the Miss Asian Global and Miss Asian America Pageant!! It is such an honor and privilege to have such a wonderful photographer cover me as a model, and to return you the favor by ultimately winning as the Queen of the pageant. Thank you for everything, Kurty, and I wish you the best in all the work that you do and all the blessings in life that are waiting for you!"
Susie Lee (Miss Asian Global)
I was really unsure of where to go for great headshots for the best price and found Kurty on yelp! He has a really nice studio just off 280 with ample FREE parking which was great! Kurty was so friendly and welcoming it made the experience of getting my headshots done for the first time very relaxed and fun. His session included an airbrushed photo which he worked on immediately so there was no delay in getting my picture, which was also really appreciated. I would recommend him to anyone looking for a great photographer! :)
Ashley Clark (actress)